N.B. This site uses cookies, please see our
Privacy
page. You can refuse to accept cookies however you agree to cookies when you use our Basket.
Kettlebell Sport Training - Gold Coaching Program
Product Ref: QR0726
Description
Kettlebell sport athlete coaching – Gold program
Quick overview –
Kettlebell training for athletes looking to compete in any event
Skype or 1-1 at my home gym if you are local to PE14 North Cambridgeshire - once per month
1 hour of mindset work per month either 1-1 after your coaching assessment or Skype – the fastest way to become a champion is to become aware of limiting beliefs and remove them. This can be another hour of training - my time is yours to use how it suits you best based on your current goals.
Video analysis, test sets, mechanical assessments and techniques from world champions
Program design for safe, steady and often mind-blowing progress – monthly updates
Email support for program and technical advice - weekly
Investment - £195 per month – ongoing
Recommendations - if you are new to kettlebells, or think your technique could do with a complete overhaul then we have 3 options for you -
1. The private public workshop for a full techncial kettlebell fast-track induction - best for beginners.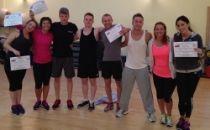 2. The private instructor course certification if you are a fitness professional - best for trainers and coaches.
3. A half day mentorship that fast-tracks kettlebells, but can also focus on GS video anaylsis and mindset work - best for coaches already good with kettlebells.
What I expect from you –
A few kettlebells at home – link to product page
Number of times you can train per week
Commitment
Realistic goals – that we both discuss
Positive attitude to training
Honesty with your program and test sets
An open mind that asks questions and is willing to learn
Skype, broadband and a suitable device if you are miles away
Ubersense app to send technical training videos for analysis
What you get from me –
Some of the highest technical coaching for kettlebell athlete preparation in the UK
The same programming, assessments, video analysis and coaching that has taken one athlete from newbie to ranked top 5 in the UK in several months with an invite to the World Championships on team GB
Mindset work to assess limiting beliefs, motivation, language patterns and what could be holding you back to reach your full potential
Simple programs that anybody can follow for safe, steady and gradual progress that work because you work within your limits for continuous results
Techniques handed down from the world champions of Russia that make all of the difference for relaxation and work capacity in time
Video analysis and a complete technical overview of your current mechanics and how best to improve them short term with caching cues and long term for better numbers
A lifetime of knowledge, experience and coaching to support your journey every step of the way
Someone that listens and understands more than they shout and expect you to jump
If you require competition kettlebells please click on the link below - these can be ordered to collect if you train privately with me 1-1.
Terms and conditions
Gold package is for 1 hour per month of Skype coaching which can be your test sets, technical feedback and video analysis that will then update your new program for the following month. You can also train privately with me if you can travel to North Cambridgeshire PE14 – highly recommended!
Mindset coaching is also included in the gold program with 1 hour per month – this is the best combination for success as an athlete
Email support is included for any questions related to training and your program
Internet can sometimes be unpredictable so Broadband is recommended with a portable device that will not be interrupted by phone calls etc. Any loss of connection will immediately be re-established or forwarded to another date if it cannot be resolved with no training time lost as a result.
Having kettlebells at home is ideal as a gym can get noisy with interruptions and people walking past continuously. Make time and space for this as you will surprised how much progress can be made when left to an expert with your progress as their prime interest.
Your mechanics can be assessed simply by sending a link to a YouTube video, or emailing a 10 second clip consisting of around 3 repetitions of any lift. These can then be opened with the appropriate software and even sent back to you with angles, recommendations and progress feedback.
Plan your competition calendar and goals so that we can prioritise training based on the journey.
Video analysis – please download the free app – Ubersense here http://www.ubersense.com/ to your recording device as this is the best way to assess and feedback on the mechanics of a specific exercise. You can then share this with me by following the instructions here- http://ubersense.uservoice.com/knowledgebase/articles/220015-sharing-video-to-another-ubersense-app add me using steve@thestrengthacademy.com in the add people tab.
No Features or Extensions